Your packaging protection begins with foam: Tru-R.
Tru-R molded polystyrene includes an ingredient you won't find in other packaging products: Control. Tru-R gives you control over the performance of your packaging applications. You determine the shape and specifications of the molded polystyrene components you need, and Thermal Foams, Inc. works with you to deliver them on time and within budget.
Packaging reduces both shipping cost and damage.
Insulated temperature-control packaging preserves long-distance shipping foods, medical supplies, and other temperature-sensitive materials.
An inspiration for engineering
Few materials offer the custom engineering properties of Tru-R. Thermal Foams, Inc. is here to help problem-solve by assisting you in engineering unique solutions for protective packaging. Tru-R provides shock-absorbing packaging that is unique to your application.
The performance and value choice
For more than 60 years, molded polystyrene has been the material of choice for strength, lightweight protection, price, and versatility. Whether it's a small or large production run, the control you get with Tru-R makes molded polystyrene the best choice.
Tru-R – Protection without Compromise
Molded polystyrene gives you the flexibility to create the perfect protection for your product.
Range of densities/strengths for custom cushioning
Shaped to your needs
Superior insulation value for temperature-sensitive products
Promotes recyclable and reduced packaging
We're proud to use molded polystyrene packaging.
Packages get dropped! Durable molded polystyrene packaging with a snug fit absorbs shocks and greatly reduces damage. You expect your products to arrive safely, and molded polystyrene helps make that happen!
Tru-R always comes in green.
Tru-R helps make your packaging parts environmentally friendly. It's 100% recyclable. It can be ground into granules and reincorporated into new Tru-R products. Or it can be thermally processed into a resin used to manufacture other new products.
Shape Molded Packaging
One of the best features of molded polystyrene is its "moldability." Tru-R insulation capitalizes on this feature to provide shock-absorbing packaging unique to your application. By shaping the material in specifically-designed molds, we can incorporate a precision fit with proven packaging techniques to attain the highest level of protection.
Fabricated Packaging
Tru-R insulation cushion protective packaging is custom fabricated by hot wire cutting with a computer-aided design, assembled to provide a packaging solution specific to your needs. This method is well-suited for lower volume product lines and allows maximum protection without tooling expenses associated with custom molded parts.
Foam Facts
CAD design and assembly can create effective 3-D packaging
Well suited for lower volume items
Computerized fabrication equipment
Excellent protection and cushioning
Available in a range of strengths
Thermal protection for the product
Lightweight – reduces shipping costs
Moisture does not weaken molded polystyrene
Flexible Foam Packaging
Through our Packaging Division we can supply our customers with a wide variety of flexible foam materials along with professional designs and development from our experienced packaging team.
These materials include:
Polyethylene (PE)
Polyurethane (PU)
Crosslink Polyethylene (XLPE)
Beaded Polypropylene (PP)
Corrugated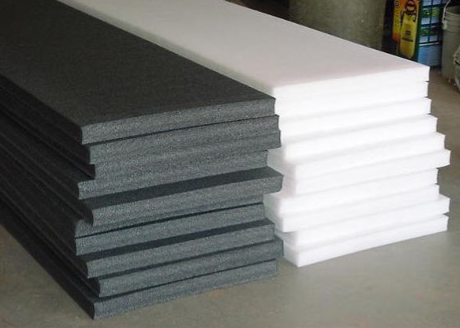 Polyethylene Foam
A flexible foam that is resistant to chemicals and rot, while also being water resistant.  It has strong impact protection and is easily fabricated and can be used to cushion, seal and insulate. Polyethylene is the most preferred type of packaging because of its ability to protect while also being physically attractive. It provides an excellent strength-to-weight ratio while also holding a professional appearance.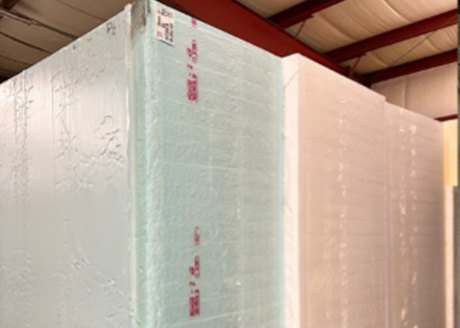 Polyurethane Foam
A very flexible and soft foam that is ideal for protecting the most fragile items. Polyurethane can retain and recover its shape throughout its life cycle even after repeated shocks and impacts. What separates this foam from other packaging materials is its capability to provide "Anti-Static" for your sensitive electronic
Our Capabilities
Die Cut PE and PU Trays and Inserts

Saw Cutting

Custom Designed End Cap Assemblies

Heat Sealing

Hot Gluing

Laminating
Learn more about our protective packaging capabilities.